Hotel Bonaventure restaurants and bar
Hotel Bonaventure Montreal features 2 restaurants, a bar and an executive lounge to provide a full culinary experience for our guests. Whether for breakfast, lunch or dinner, enjoy the menus with international and local flavours, prepared by the hotel's executive chef: Riccardo Agostino.
Discover an internationally inspired menu featuring exquisite and creative dishes in a contemporary setting. *Temporary closed* See Le Kube restaurant
M-F  7:00 am – 11:30 am | S-S 7 am – 12 pm 
M-F   12:00 am – 3 pm    |    S-S  Closed
Defy the ordinary and choose a restaurant where modern design meets tradition. Le Kube is the ideal place to relax, enjoy the atmosphere and meet your colleagues for a drink or a meal.
M-S 7:00 am – 9:00 pm*
Certain restrictions apply
Hotel Bonaventure's executive lounge offers a deluxe continental buffet breakfast served every morning and also welcomes you throughout the day, with a non-alcoholic beverage service included. Additional fees required*
M-F 6:30 am – 11:30 am | S-S  7 am – 12 am
Open to clients at all times
24-hour open access including non-alcoholic beverages. Additional fees required*
*Temporary closed*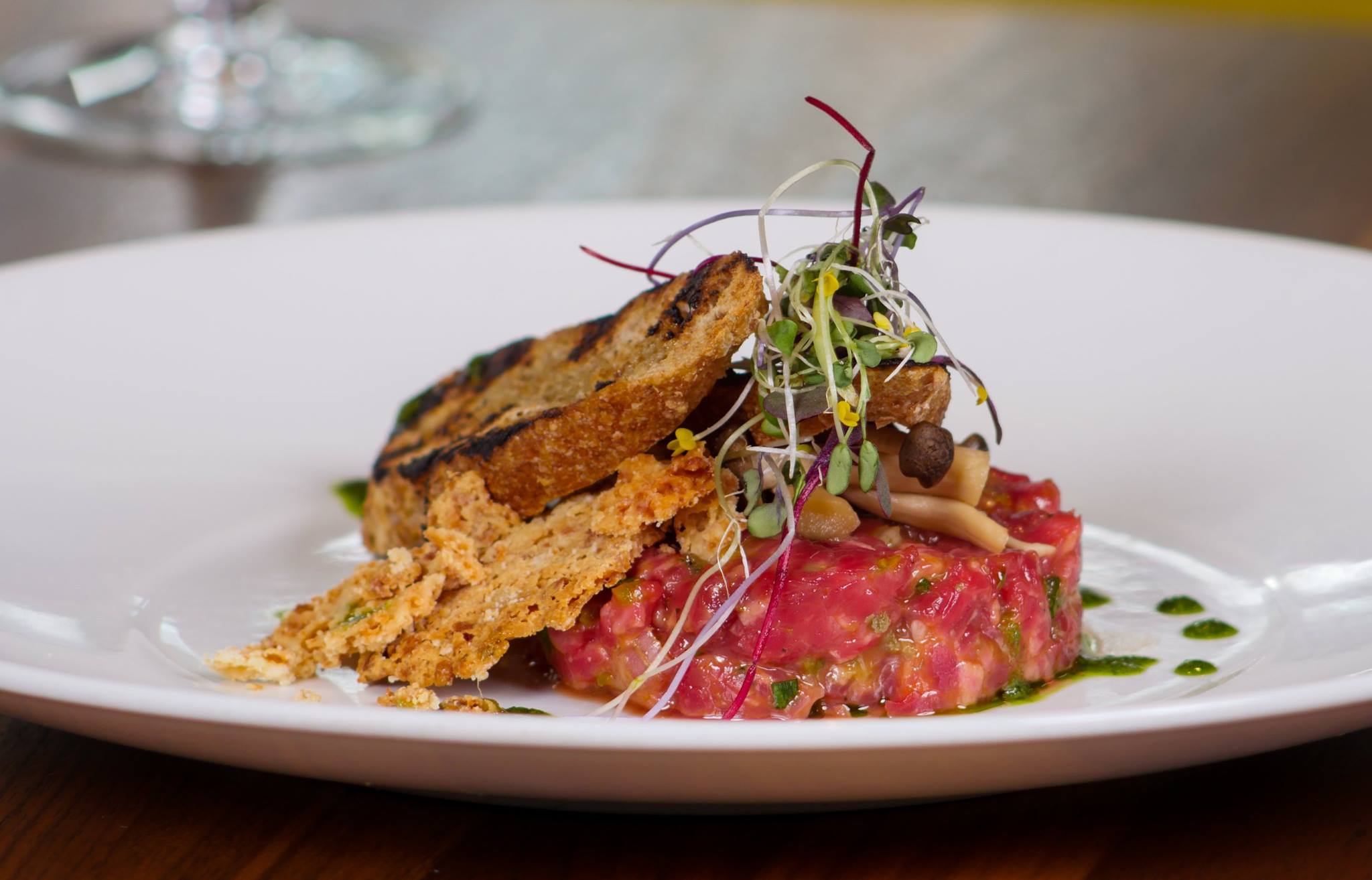 Enjoy an extensive menu in the intimacy and comfort of the Bonaventure's rooms and suites.
*Not available at the moment
Available hours
6:30 am to 11:30 am and 4 pm to 11 pm
A few words about our Executive Chef Riccardo Agostino
With Italian roots and an innate love of gastronomy, Montréal chef Riccardo Agostino was destined for a career in the culinary arts from an early age.
In 1988, he becomes a proud graduate of the ITHQ (Institut de tourisme et d'hôtellerie du Québec – Québec Institute of Tourism and Hospitality) and completes his training working in a Montréal establishment.
In 1989, his quest to learn new methods pushes him to leave everything behind and embark on a four year-long, cross-Atlantic adventure.
Working in London's Lord Byron Hotel, he rubs elbows with industry greats, but his thirst for knowledge keeps pushing him to add more feathers to his cap. He furthers his training as a pâtissier in a city where tradition, excellence and design reign supreme: Milan. His passage in Italy proves to be even more rewarding as he becomes designated chef at cabinet dinners for Rome's Public Security Minister.
In Switzerland, his talent and unwavering confidence land him a position at the prestigious, Michelin-starred restaurant of the Schweitzerhof Hotel, the Schulteissenstube , where he spends ten years as a sauce cook and sous-chef.
An avid adventurer at heart and on a constant quest for novelty, he heads to Amsterdam in the early aughts, spending the next six years as banquet chef at the iconic Hilton Hotel. During this period, he makes the most of his downtime by following a course in baking, all the while honing all aspects of his culinary skills.
Over the past few years, Mr. Agostino has been displaying his talents in his hometown. Upon his return, he took over as chef at the St. Raphaël Golf Club before finally settling in at the Bonaventure Hotel, first as banquet chef, then as executive chef as of April 2017.
His many talents, passion, and creativity can be felt in each plate served. Refined, locally-sourced produce, seasonality of the dishes, and love of gastronomy make up an amalgam of flavours that is perpetuated by Riccardo Agostino's team, contributing to the Bonaventure's stellar reputation.
Learn more about the restaurants and bar at Hotel Bonaventure Montreal
For more information on the menu, prices or opening hours, do not hesitate to contact us. You can also get in touch with us to make a reservation.