Le Kube offers an international, yet distinctively Montreal-inspired, cuisine prepared with fresh ingredients carefully selected to complement each dish. Our team apply their knowledge and techniques every day to offer a unique culinary experience.
Defy the ordinary and choose a restaurant where modern design meets tradition.
MON/SUN: 12:00 to 22:00*
*certains restrictions apply
Le Kube: inspired menu and relaxed atmosphere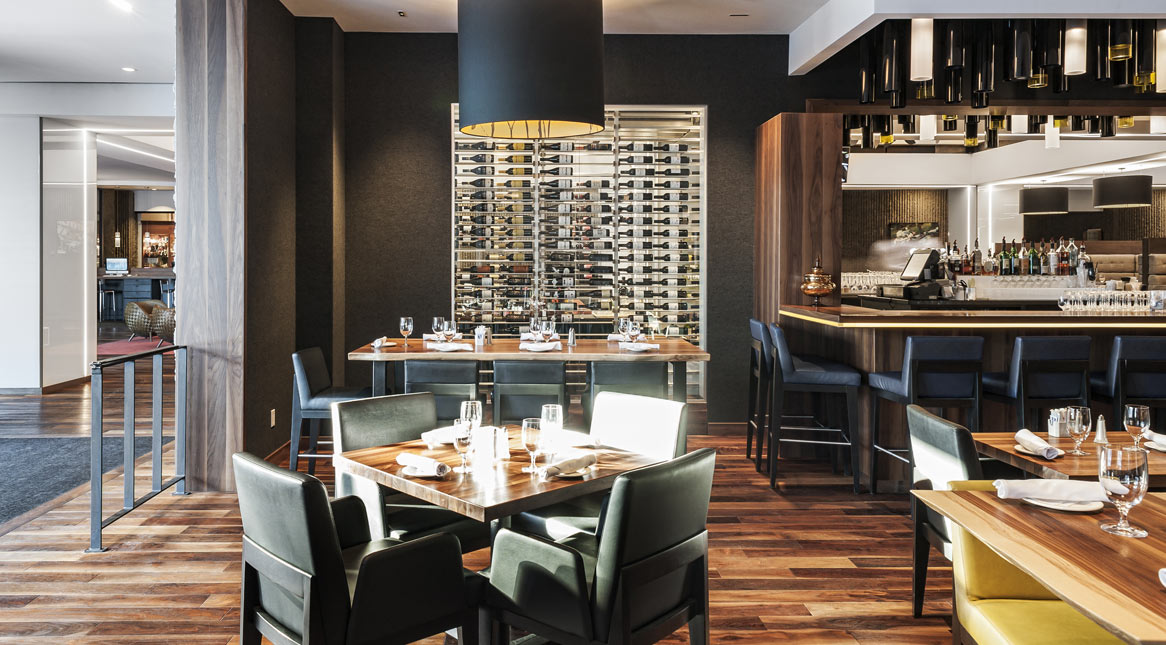 Located on the lobby level, this restaurant offers a modern atmosphere. Le Kube is the ideal place to relax, indulge in the atmosphere and connect with your colleagues while sharing a glass of wine or a meal.
A varied selection of carefully selected wines and spirits is available to liven up your stay.
Enjoy an extensive menu in the privacy and comfort of Hotel Bonaventure's rooms and suites.
Hours available
Monday to Sunday: 4PM to 10PM
Saturday and Sunday: 07AM to 11AM
Le Kube for coming together with friends or colleagues
Whether it's to celebrate an event or simply share a good time with a group of friends in downtown Montreal, Le Kube is a must. A selection of varied and tailored menus is available for special evenings. Bar service is also available.
Le Kube has a maximum capacity of 62 guests (seated). Please contact us to find out the restaurant's availability and make a reservation. We will also be happy to answer any questions you may have.